The Liquid Injection System (LIS)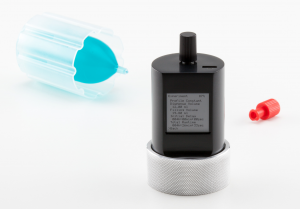 LIS is the first easy to use technology for automated feeding of liquids in shake flasks. It consists of three components: a sterile single-use Cartridge, the Drive and the LIS Software. Fill the cartridge with up to 25ml of any type of liquid, define your feeding profile and install the cartridge and drive on the flask. The Software allows you to create complex feeding profiles as well as to control and monitor your feeding experiments wirelessly. LIS will now run your chosen feeding profile and help you to unlock completely new experimental possibilities in shake flasks.
Contact Us!
Do you want to perform feeding experiments in shake flasks?
Discover Liquid Injection System (LIS)
Wireless control and monitoring
Control and monitor your feeding experiments wirelessly with the LIS Software
Compatible with various substances
Sugars (e.g. 50 % glucose), alcohols (e.g. 75% methanol), glycerol (up to 75%), acids, bases, inductors (e.g. IPTG), antifoam and more
Create individual feeding profiles
Single/multi shot, constant/exponential feeding and many more
Easy to install and use
Fill the sterile cartridge, program the LIS drive and start feeding your culture

For a broad range of applications
Fed-batch, gene induction, pH regulation, phage assays, toxicity tests and more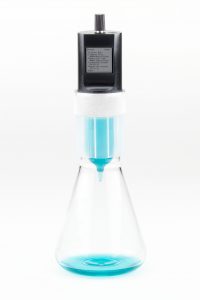 Download our latest LIS Information Material. This PDF contains information on: What...